Whoa, whoa, I gotta go... back to school again!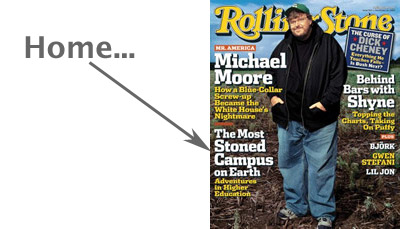 Welcome back to the
most stoned
university for another quarter of 'higher education.' Just a heads-up for upcoming happenings-around-town: be on the lookout in the coming days for a new issue of the
Leviathan
, our student Jewish newspaper, sure to be filled with jewlicious news, stories, and opinions.
Worry no longer about trying to sneak food out of the dining hall in order to stock up for the long winter ahead, because
Hillel
has a
free BBQ
every Tuesday at 7pm, Shalom Bochner does his
kosher BLT
thang at Stevenson Cafe Wednesdays at 4pm, and Wednesdays at 7pm, snatch some kosher tacos with Shlomie Chein at the
Chabad Student Center
with '
Tacos and Talmud
.' And if you're still hungry by the end of the week (spiritually, or you know, in your stomach), you can fill up (your soul and stomach) for free at either the Chabad House or Hillel, who both offer praising Hashem with mad holy energy further than plants, stars, and spirit, followed by Shabbat dinner. And I can personally attest to Rebbetzin Devorah Leah's mad cooking skills.
Keep on the lookout for updates on Shabbat 200, planned for Friday, January 20th, where we try to get at least 200 beautiful souls together on campus for a Friday night Shabbat Celebration Extravaganza Hecka Sweetness. It's going to be a beautiful quarter.